Third Grader Donates $500 to Local Museum
August 6, 2015
---
Article by Tori Minick, published in the Valley Crier Newspaper, Quitaque-Turkey, page 10, August 6, 2015.
---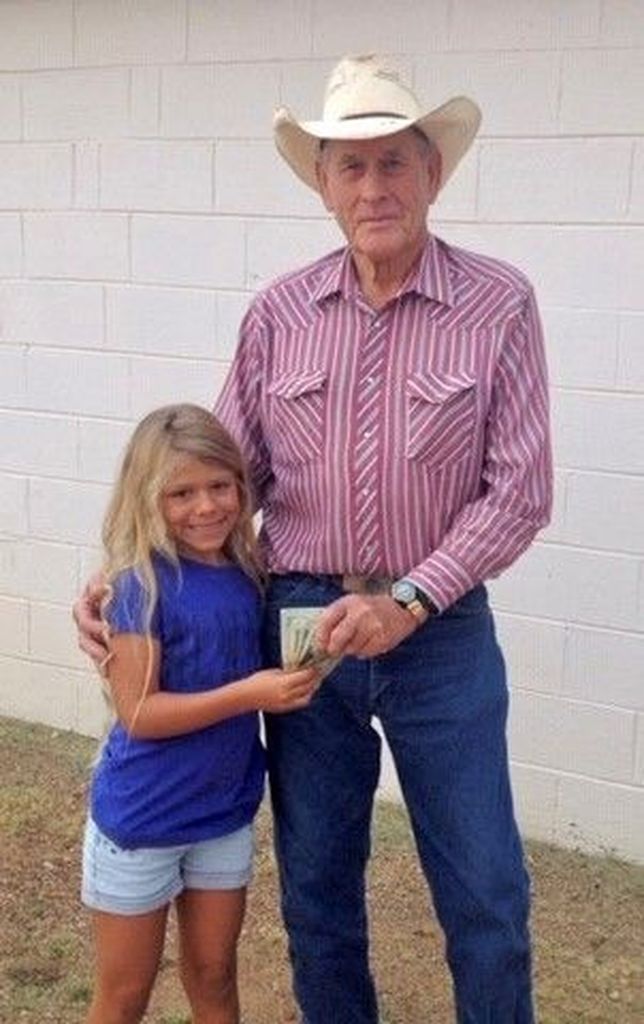 Ronnie Carpenter accepts Rowan Cagle's donation.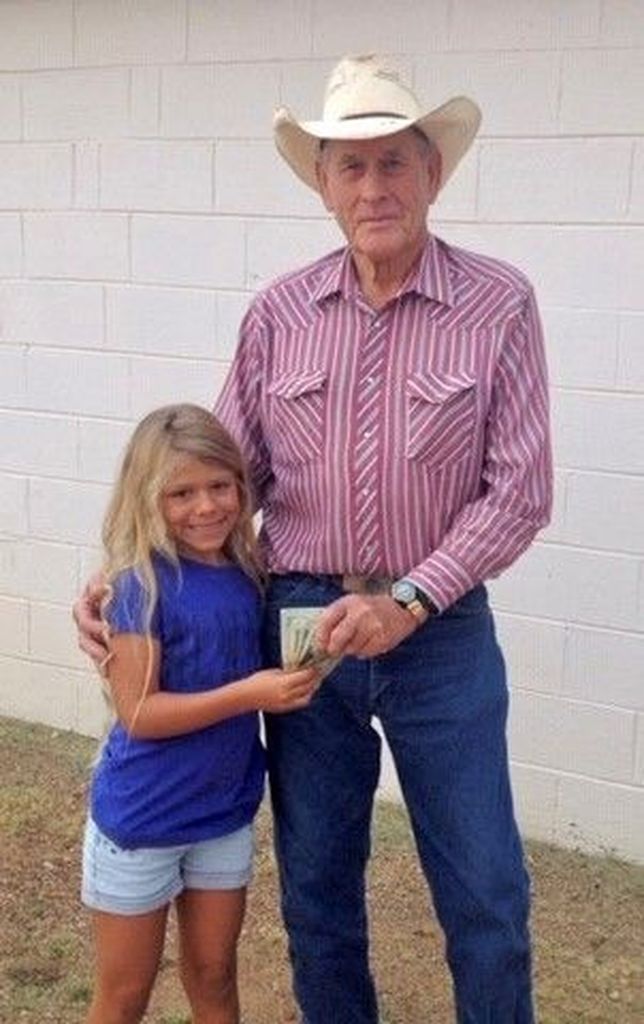 Ronnie Carpenter accepts Rowan Cagle's donation.
Written by Tori Minick
After her first visit to Comanchero Canyons Museum, Rowan Cagle, a 3rd grader at Valley, got excited about the museum and what it stood for. The eight-year-old daughter of Ashely Cagle, and granddaughter of Jerry and Cynthia Beck, decided she would like to make a donation to the museum.
Her plan began to come together with the cooperation of the Valley Farm Store, and a little help from her granddad, and she set up to sell lemonade and cookies, with the intention of donating the proceeds to the museum.
So Thursday morning, she and her granddad manned a lemonade stand in front of the Farm Store, selling ice-cold drinks and sweet treats, drawing an impressive crowd, and collecting almost $500 for the museum.
Ronnie Carpenter, founder of the Comanchero Canyons Museum which recently opened to the public, gratefully accepted the donation for the museum and commended Rowan on her giving heart and her interest in history.
The museum is located at 200 South 3rd St. in Quitaque, and is opened each Saturday from 10am to 4pm, free of charge to all visitors.