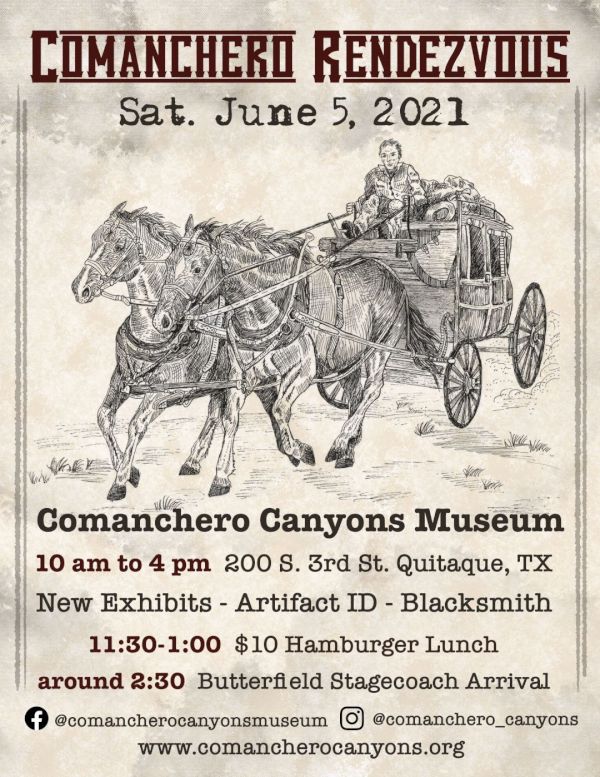 2021 Annual Comanchero Rendezvous
The Rendezvous will be hosted at Comanchero Canyons Museum on Saturday, June 5th, 2021 from 10:00 a.m. to 4:00 p.m.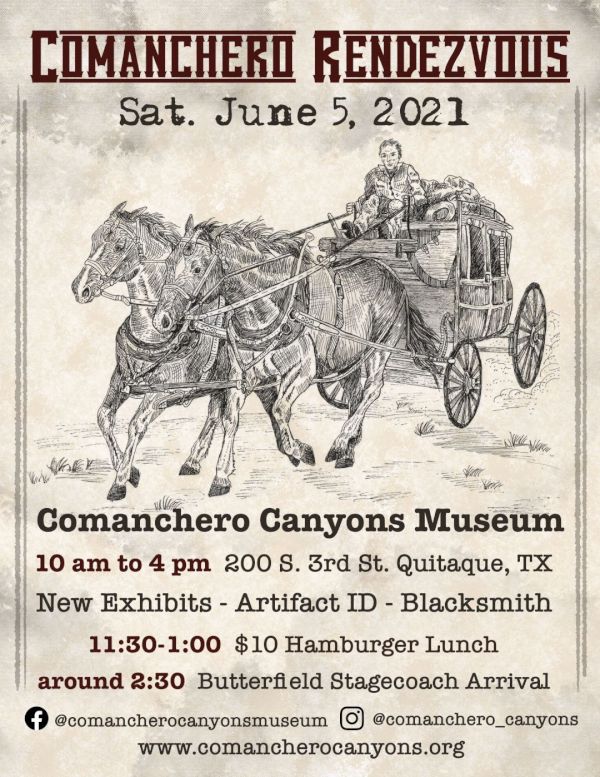 Lunch
Lunch will start at 11:00 and end at 1:00 or when we run out of hamburgers. Our hamburger lunch is $10.00 a meal. The hamburgers are grilled at the museum and come with your choice of toppings, potato chips, iced tea, and a cookie. Seating for lunch will be outdoors. Lunch is free for our Compadres members. Contact us if you would like to become a Compadre.
Local History and Artifacts
Learn about our rich local history as you explore the museum. Admission is free, but we gladly accept donations. View our collections of historical artifacts, and bring your own! Archaeological experts will be on hand to examine and help to identify your arrowhead collection, fossils, or other artifacts. There are also new exhibits in the museum this year.
Outdoor Activities
We will have an outdoor blacksmith demonstration. Nearby, we have a small cabin, blacksmith shop, windmill, and wagons. The Butterfield Stagecoach will arrive around 2:30, coming from Caprock Canyons State Park. Don't miss it!
Links to more information below:
2021 CCM Historical Hero Nominee Brett Cruse